Colourful Art Songs from Six Countries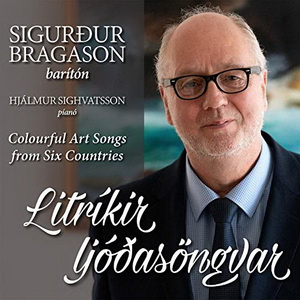 Litr├şkir lj├│├░as├Ângvar [2019]

Colourful Art Songs from Six Countries - The new CD with Sigurður Bragason, Baritone & Hjálmur Sighvatsson, Piano
Icelandic, russian, italian and german songs

Introduction by Andreas Loesch

It is always a pleasure when Sigurður Bragason baritone and Hjálmur Sighvatsson pianist release a new CD demonstrating their musical skills and artistic ambition. Our collaboration began in 1991 when I invited them to give a concert in Beethoven Haus at the Bonner Sommer Festival. Since then they were involved in several cultural events I organized, including an Icelandic culture festival which was held in five cities in the State of Nordrhein-Westfalen in cooperation with the Icelandic Embassy in Bonn and the Icelandic Ministry of Culture and Education.

At the festival I had assembled an outstanding group of Icelandic artists for the premiere of the opera Mondschein Insel, commissioned from the composer and Nordic Music Prize winner Atli Heimir Sveinsson with libretto by the renowned poet Sigur├░ur P├ílsson and conducted by Gu├░mundur Emilsson. Sigur├░ur Bragason sang the other starring role of Prince Kalmann with Sign├Ż S├Žmundsd├│ttir in the soprano role.

I have through the years invited Sigurður Bragason to perform many times at festivals in Germany, including with the conductor Vladimir Ivanoff and his orchestra Sarband in Bayreuth and Bonn. Sigurður Bragason and Hjálmur Sighvatsson, who is based in Cologne, have performed at the Rheinreise music festival and within the framework of the Jugendfestspiele in Bayreuth.

Their new CD represents the best in the European song tradition, with the works of nineteen composers from six countries, beginning with Ludwig van Beethoven (1770-1827). Beethoven, who wrote 80 songs, was not only one of the most influential composers in the history of Western music, but also continued to develop the song form from what it had been in the days of Josef Haydn and Wolfgang Amadeus Mozart. He connected the classical period of music and the romantic, influencing the romantic composers Franz Schubert and Robert Schumann. Franz Schubert (1797-1828), who wrote about 600 songs, continued to develop the style and form of songs, becoming the most important composers of songs, along with Robert Schumann (1810-1856). Schumann drew greatly on Schubert in his own compositions and song-cycles while developing his own distinctive style.

The songs of the Hungarian composer Franz Liszt (1811-1886) were influenced by the German song tradition and are in fact considered to be of the German school. The harmonies of the songs were though more influenced by Richard Wagner, than Schubert and Schumann. Franz Liszt in his later years became a messenger of a new era in music as a composer. Richard Strauss (1864-1949) was one of the main composer of songs in the nineteenth and twentieth centuries. He was one of the greatest composer of operas after Richard Wagner and enjoyed writing for the human voice like him.

The great opera composer Giuseppe Verdi (1813-1901) also composed songs (Composizioni da Camera) which were to some extent in the tradition of the Italian songs by Bellini and Donizetti, but with a strong author traits of Verdi as an opera composer. Two other Italians on the CD, Enrico Cannio (1874-1949) and Nicola Valente (1881-1946), composed their songs in the tradition of the Naples songs of southern Italy.

The Russian composer Pyotr Tsjaikovski (1840-1893) composed over hundred songs. He is considered to be one of the leading songwriters of the 19th century, mixing the Russian and Western tradition. This also applies to Leonid Malashkin (1842-1902) who in the beginning wrote church music in the Russian Orthodox style but later used both Russian and Western tradition in his works.

After the journey from the heart of European musical tradition, as well as south to Italy and east to Russia, Sigurður and Hjálmur bring us westward to their native country. Iceland was a part of the Nordic cultural area reaching from Russia in the east and to Iceland in the west. The Nordic music, however, had strong roots in German and Italian music tradition. Music, poetry and cultural heritage played a major part in the independence struggle of Iceland, which became a sovereign state in 1918.

Árni Thorsteinsson (1870-1862) and Sigvaldi Kaldalóns (1881-1946) were mostly self-taught as composers and composed almost exclusively songs and choir music. They became heavily influenced by the music tradition of the Nordic countries around the beginning of the twentieth century. The Nordic composers, who were a great influence in Icelandic music, were part of a strong movement in all arts and culture in the Nordic countries, time increased economic prosperity and independence.

J├│n Leifs (1899-1968) sought inspiration in the Icelandic folk songs and the Nordic Sagas and Eddas, and created his own original style. He studied piano and composition at the Leipzig Conservatory and composed symphonic works, religious works, choral works and songs.

Other Icelandic composers on the CD, Karl O. Run├│lfsson (1900-1970), ├ürni Bj├Ârnsson (1905-1995), J├│n ├üsgeirsson (1928-), ├üskel M├ísson (1953-), Sigur├░ur Bragason (1954-) and Tryggvi M. Baldvinsson (1965-) were educated in music in Iceland and abroad. They have composed symphonies, operas, solo concerts, choir works and songs.

Sigurður Bragason and Hjálmur Sighvatsson have for years introduced Icelandic songs and folk songs, in particular the songs of Jón Leifs, and presented them in the context of the European song tradition. Their new DC is a milestone in this endeavour.

Andreas Loesch
Board Member Festival of Young Artists Bayreuth and Chairman "International Advisory Board".
Cultural manager.

Audio examples:

- Onwards (Áfram) - Árni Thorsteinsson

- In the distance (├Ź fjarl├Žg├░) - Karl O. Run├│lfsson

- Verse (├×ula) - J├│n Leifs

- Dance of the Spectres (Draugadans) - J├│n Leifs

- Dance of the Trolls (Tr├Âlladans) - J├│n ├üsgeirsson

- Heimir (Heimir) - Sigvaldi S. Kaldal├│ns

- Come back (Torna) - Nicola Valente

- The enarmoured soldier (O surdato nnammurato)

- O, Could I Express in Song (O, yesli b mog vyrazit v zvuke) - L. Malashkin

- To forget so soon (Zabit tak skoro) - P. I. Tschaikowsky

- Tears Are Trembling (Sleza drozhit) - P. I. Tschaikowsky

- Only he who has longing (Net, tolko tot, kto znal) - P. I. Tschaikowsky

- Spring Thoughts (Vorhugur) - Sigur├░ur Bragason

- Bad and good (Vont og gott) - Tryggvi M. Baldvinsson

- In the Rhine, in the holy stream (Im Rhein,im heiligen Strome) - Franz Liszt

- Poisoned are my songs (Vergifted sind meine Lieder) - Franz Liszt

- Go Not Happy Day - Franz Liszt

- Dedication (Zueignung) - Richard Strauss

Order it in Amazon



Sigurður Bragason baritone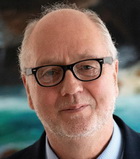 Sigurður Bragason is one of the best- known baritone singers in Iceland. He has given recitals in many of the most well- known concert halls in Europe and the United States. On his repertoire there are all major songs by Mozart, Beethoven, Schubert, Wagner, Mussorgsky, Verdi, Bellini, Donizetti, Tosti, Liszt, Chopin, Tchaikovsky and Rachmaninoff. He has given recitals in the Beethoven House in Bonn, the Wigmore Hall in London, The Corcoran Museum of Art in Washington DC, the Edvard Munch Museum in Oslo, the H. C. Andersen Music Hall in Odinse, the Temppeliaukio Church in Helsinki, the Chamber Music Hall of Carnegie Hall, the Royal Concertgebouw in Amsterdam, the Richard Wagnersaal in Riga with the Baltic Philharmonic Orchestra, the Scandinavia House in New York, in St. John´s Smith Square in London, in the Palazzo Trabia in Sicily, Borromini in Rome and in The John F. Kennedy Center for the Performing Arts in Washington DC.
Bragason has also given recitals in music festivals and concerts series, such as the Encountros festival for modern music in Buenos Aires, the Copenhagen European City of Culture festival, Bonner sommer, The Beethoven Society of America, Compagnia per la Musica in Rome, I concerti di Sacristia di Borromini in Rome, in the Bevagna music festival in Umbria, the Ibla music festival in Ragusa and the music festival of Catania and I Concerti d´Altamarca in the Veneto, Grieg festival in Bergen. He was a soloist with the Sarband orchestra of Vladimir Ivanoff in Bayreuth and the Deutsche Welle Music Room in Bonn.
His operatic roles include Prince Kalman in the Mondschein Insel by the Nordic Music Prize laureate Atli Heimir Sveinsson at the Nordrhein-Westfalen Cultural Festival in Cologne, Bonn and Bielefeld. Also as Sacristan in Tosca at the Icelandic National Theatre, Marcello in La Boheme in the Reykjavík City Theater, Black Bob in Lets Make an Opera by Benjamin Britten in the Icelandic Opera and Aeneas in Dido and Aeneas by Purcell. He has performed with the Icelandic Symphony Orchestra and been a soloist in Messiah, Bach cantatas, Vespro della Beata Vergine by Monteverdi and Carmina Burana by Carl Orff under the conductor Willy Gohl.
Sigurður Bragason has appeared in several Radio and TV programs such as the Comparing Notes program in the BBC, in the Icelandic State Radio with the Icelandic Symphony Orchestra under the conductor Alvaro Manzano, and in the Mondschein Insel in the West Deutsche Rundfunk in Germany under the conductor Guðmundur Emilsson.

CDs
CD 'Colourful Art Songs from Six Countries' with the pianist Hjálmur Sighvatsson
Works by Leifs, Verdi, Liszt, Tchaikovsky, Schumann, Schubert, Beethoven and Strauss

CD 'Life and Lyrics', an anthology of Icelandic songs with the pianist Hjálmur Sighvatsson.

CD 'Overtures and Arias' by Mozart with the Baltic Philharmonic in Riga the conductor Guðmundur Emilsson.
Nominated to the Icelandic Music Awards in 2000.

CD 'Songs of the Master Pianists' with the pianist Vovka Ashkenazy.
Works by Chopin, Liszt, Rachmaninoff, Ravel and Rubinstein. Published by Arsis Classics in the Netherlands.

CD 'Songs of Light and Darkness' with the pianist Hjálmur Sighvatsson
Works by Kaldalóns, Ísólfsson, Donizetti, Verdi, Respighi, Leifs and Mussorgsky


Hjálmur Sighvatsson piano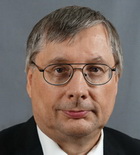 Hjálmur Sighvatsson was born in Iceland. After graduating from the Conservatory of Reykjavík where he studied with Halldór Haraldsson, he studied in Germany with Professor Pavel Gililov in Cologne and with Professor Max Martin Stein and Mechthild Stein in Düsseldorf. Mr. Sighvatsson has been working in Germany as a pianist and piano teacher since 1982.
He has been performing in numerous concerts in Berlin, Cologne, Bonn, Düsseldorf, Stuttgart and Potsdam as an accompanist. With Mr. Bragason he performed in1993 in the Wigmore Hall in London, and in 1996 at the Carnegie Hall in New York as well as at The Corcoran Museum of Art in Washington, DC in 1995 and 2004 and in The Scandinavia House in New York 2004.

His first CD with Mr. Bragason was recorded 1993 ('Songs of light and darkness') with songs by Tosti, Donizetti, Verdi, Respighi and Mussorgsky.
A second CD was recorded 2009 containing various Icelandic songs.
In 1997 he recorded a CD with the tenor Kolbeinn Jón Ketilsson also containing Icelandic songs.
In recent years Mr. Sighvatsson has been recording Schubert´s 'Winterreise' and a CD with songs by Carl Loewe with the baritone Wolfgang Baumann.
In 2019 he recorded the CD 'Colourful Art Songs from Six Countries' with the baritone Sigurður Bragason with songs by Leifs, Verdi, Liszt, Tchaikovsky, Schumann, Schubert, Beethoven and Strauss.
Hjálmur Sighvatssons 7. CD will be a CD with Baumann containing songs from Mussorgsky and Liszt. This is planned for 2020.

Mr. Sighvatsson teaches piano in the Clara-Schumann-Musikschule in Düsseldorf and is supervisor for the sections piano and strings in the Xylophon school of music in Cologne.





HS-Miniplayer - by Hjálmur Sighvatsson


Hjálmur Sighvatsson -